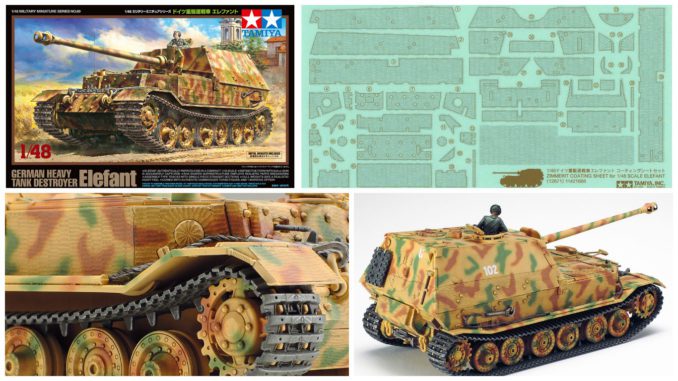 1/48 Military Miniature Series No.89


German Heavy Tank Destroyer Elefant
Item No: 32589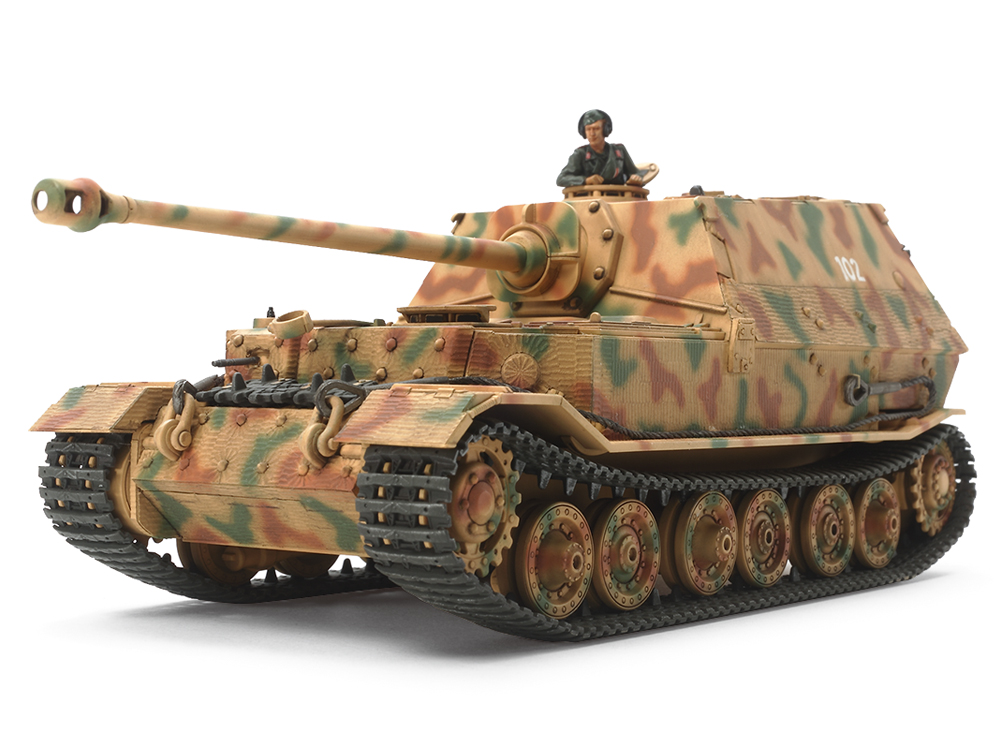 Length: 172mm. Image shows assembled and painted kit.
A 1/48 Heavyweight
With a powerful 8.8cm gun capable of taking out Russian T-34s and KV-1s from range, plus armor up to 200mm thick, the Elefant heavy tank destroyer was a formidable prospect. Originally named the Ferdinand, 90 were produced by May 1943 and in their first combat action in the Battle of Kursk that July, they are said to have accounted for over 500 Russian tanks. However, after Kursk they were withdrawn for an overhaul and came back in February 1944 re-named the Elefant. They were active in Italy and on the Eastern Front, even being thrown in to the defense of Berlin as WWII drew to a close in Europe.
About the Model
This is a 1/48 scale plastic model assembly kit of the Elefant heavy tank destroyer. Length: 172mm, width: 71mm. ★The boxy form with long 8.8cm gun is recreated with aplomb. ★Fighting compartment parts breakdown is based upon weld joints on the actual AFV. ★Assembly-type tracks have single-piece straight sections. ★Commander torso figure and 1 marking option are included in the kit. ★Hull weights give the model a realistically heavy feel.
*Model shown in image has separately sold Zimmerit Coating Sheet applied.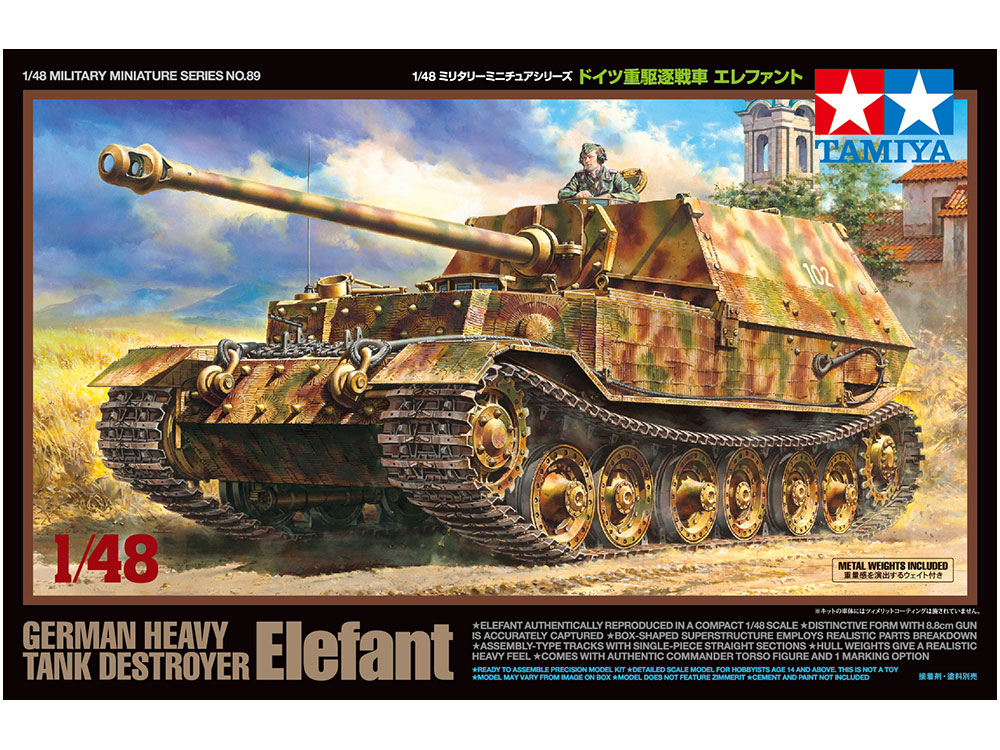 ★This accurate model recreates the Elefant in stunning 1/48 scale. The fighting compartment parts breakdown is based on the actual vehicle's weld lines.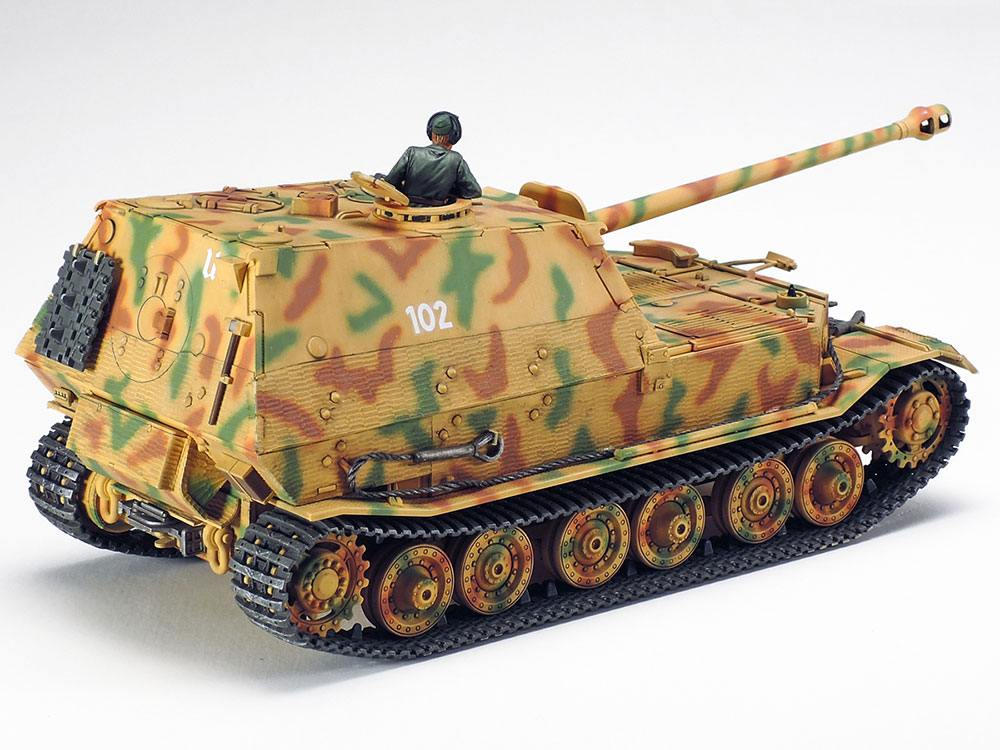 ★Use simultaneously sold Item 12671 to recreate anti-magnetic mine Zimmerit coating. Tracks are assembly type with single-piece straight sections.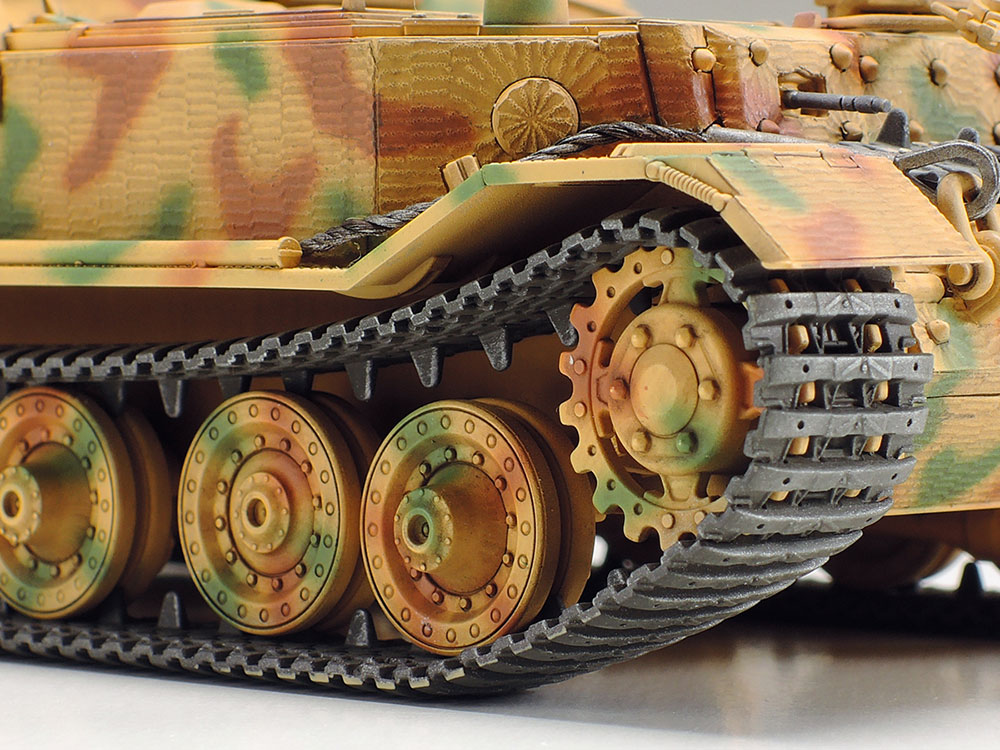 ★Bump up the realism of this highly detailed kit even further with the included torso figure of a commander surveying the scene ahead of his vehicle.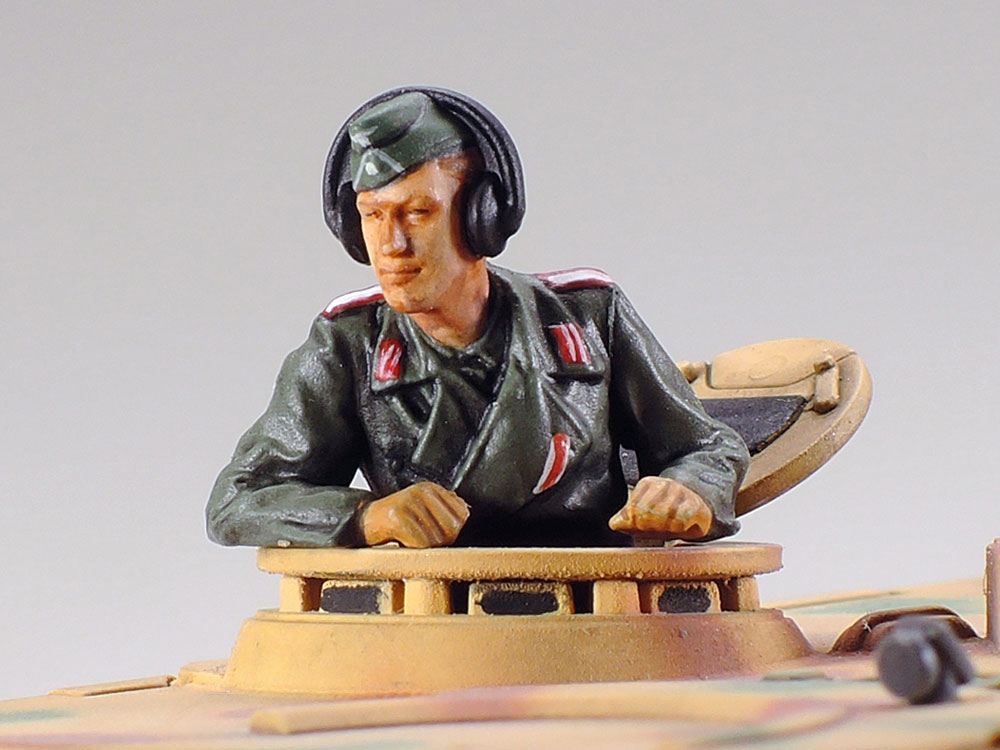 No.102, 1st Company, 653rd Heavy Anti-Tank Battalion, Italy, May 1944

Detail Up Parts Series No.71
Zimmerit Coating Sheet for 1/48 Scale Elefant
Item No: 12671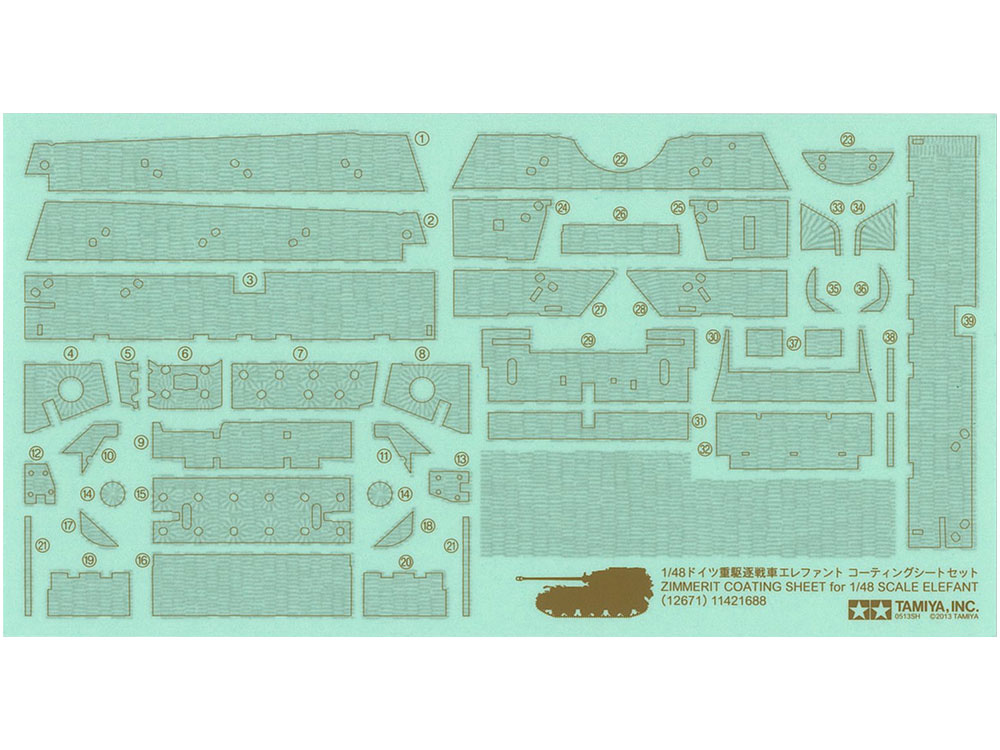 ★This coating sheet is designed for 1/48 scale Elefant models. ★Simply cut out the 3D pattern pieces from the sheet and apply to your model for a highly effective finish! ★Can be painted on.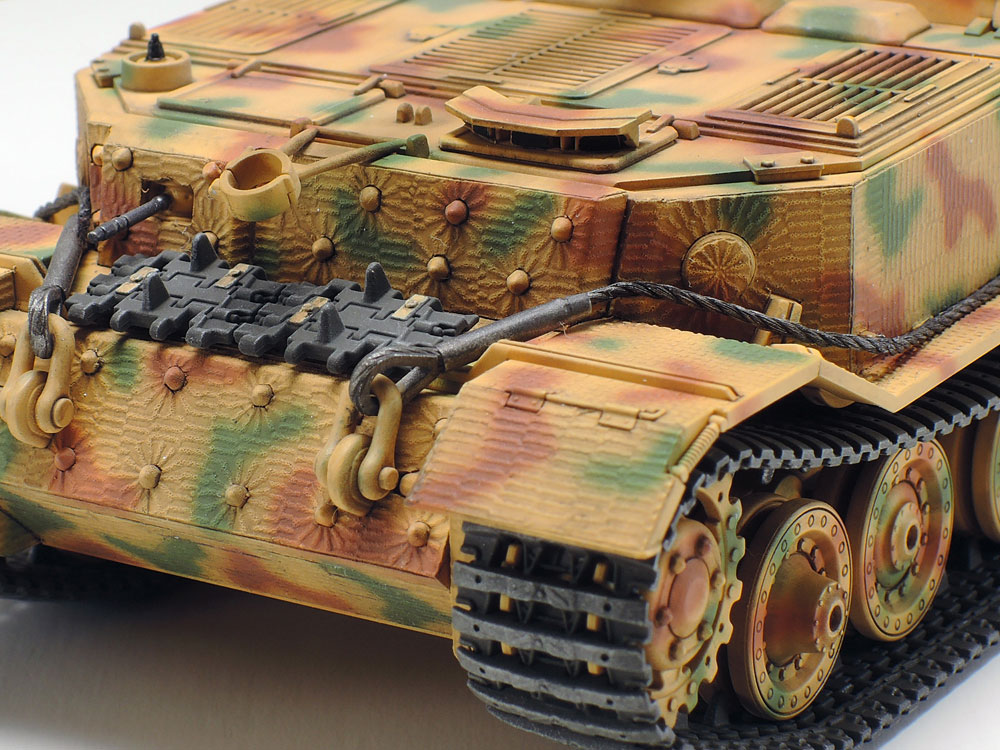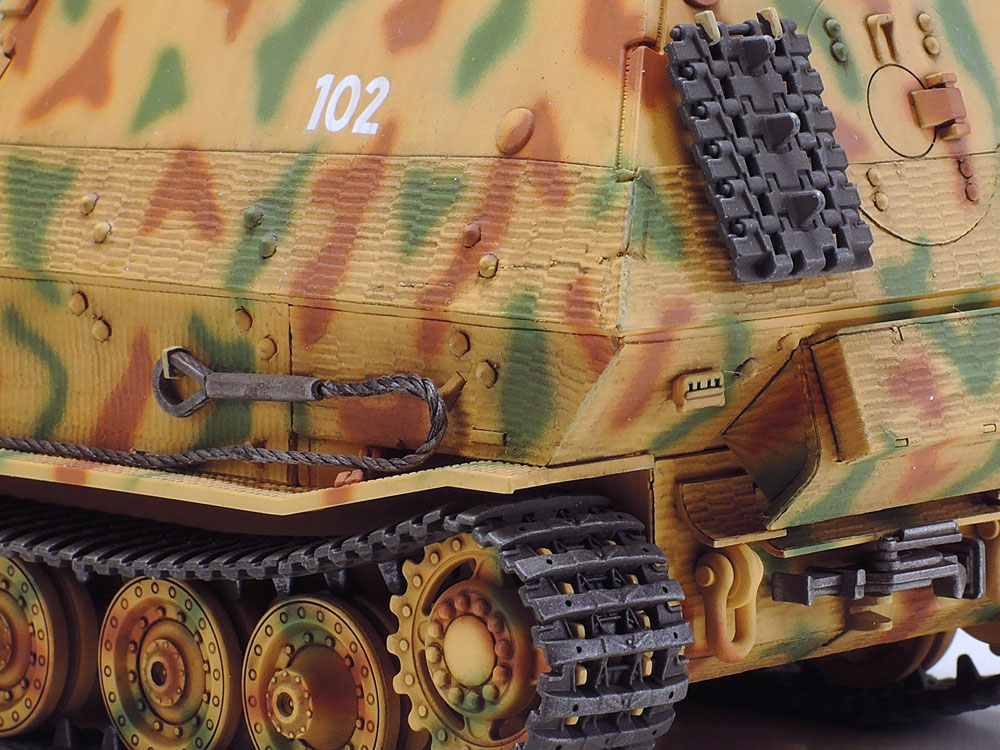 This product is compatible with Item 32589.