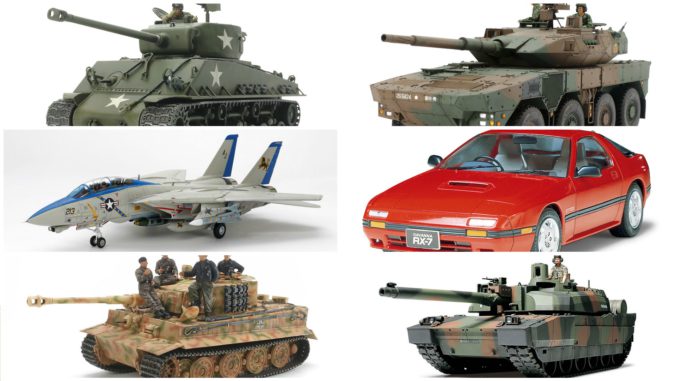 1/48 Aircraft Series No.118
Grumman F-14D Tomcat™
Item No: 61118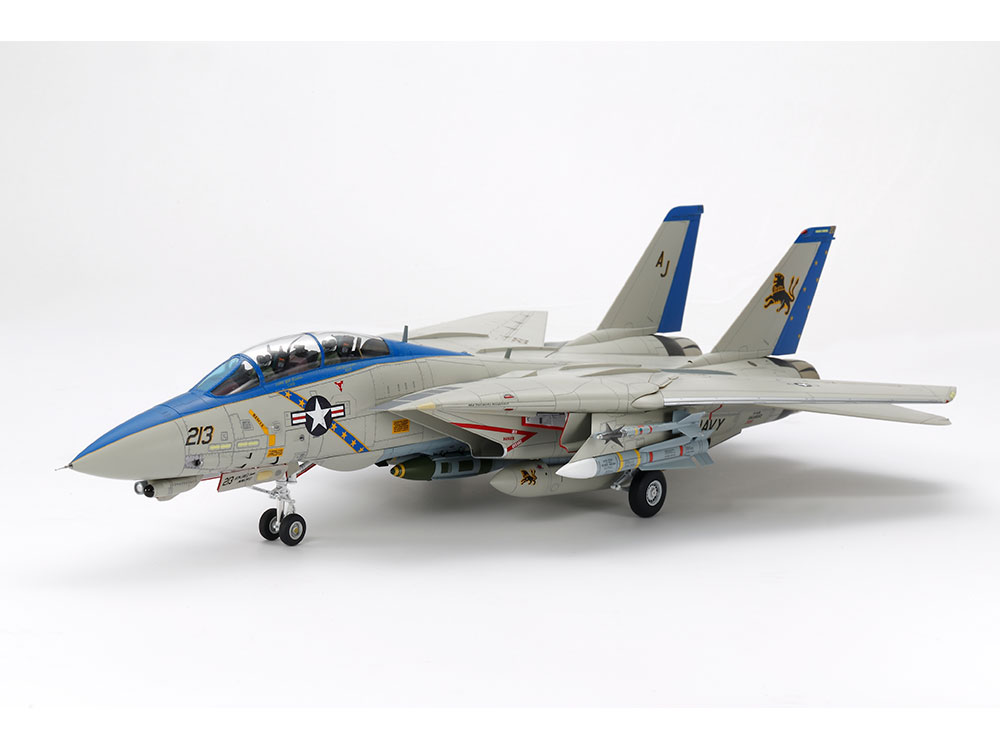 ★The F-14D joins the F-14A in the 1/48 Aircraft Series! ★Captures F-14D features such as F110-GE-400 engine nozzles, vertical stabilizer stiffener plates and dual chin pods. ★With updated missiles, laser-guided and standard bombs, LANTIRN & TARPS pods. ★Includes 2 figures in updated uniform, new ejection seats plus 4 marking options.
1/35 Military Miniature Series No.361
Japan Ground Self Defense Force Type 16 Maneuver Combat Vehicle
Item No: 35361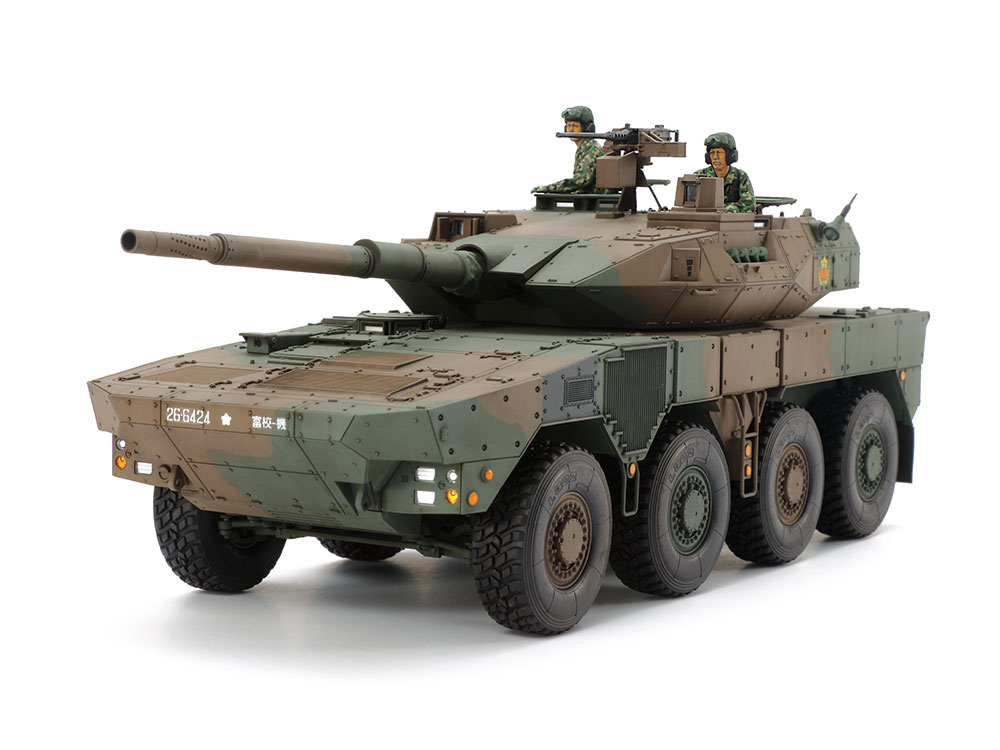 ★The cutting edge Type 16 is a new addition to the 1/35 Military Miniature Series! ★Accurate rendering based on extensive research of the actual vehicle. ★Authentically captures the 8-wheeler's modern silhouette with 105mm gun. ★Detailed underside with steerable front four wheels moving in tandem. ★Rubber tires feature realistic tread patterns. ★With 4 marking options and 2 figures in the latest JGSDF uniform included.
1/24 Sports Car Series No.60
Mazda RX-7 GT-Limited
Item No: 24060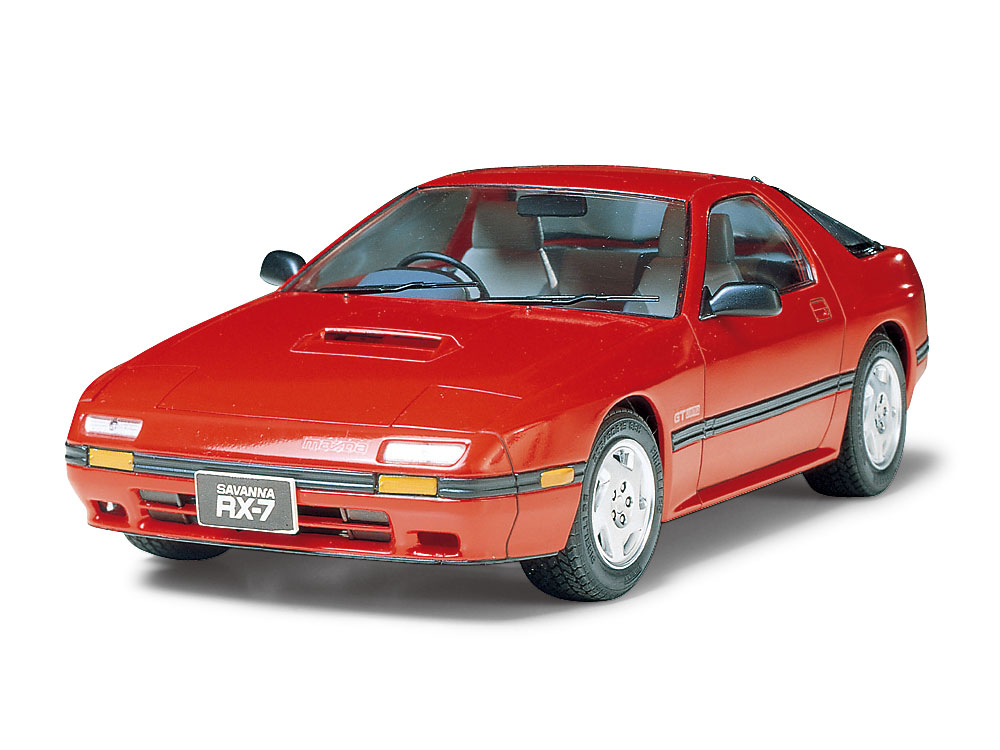 Still a Classic
1985 was a big year for the RX-7, as it underwent a full model change that ensured Mazda's popular car would be mentioned among the top performing cars in its class. From the revamped body with upgraded aerodynamics to the midship-mounted 185hp 13B rotary engine, there was a lot to dream on in the car, not the least of which was impressive top speed that easily passed 200km/h.
About the Model
★This is a 1/24 scale plastic model assembly kit of the Maxda RX-7 GT-Limited. Length: 186mm. ★Features a stunning rendition of the aerodynamically-honed form. ★Engine hood can be removed after assembly, allowing inspection of the detailed engine depiction underneath. ★With movable recreations of retractable headlights and sunroof. ★Includes parts depicting optional rear spoiler and front deflectors. ★Can be assembled as left- or right-hand drive. ★Rubber tires feature realistic tread patterns.
Limited Edition Static Model Products
1/35 German Tiger I Late Version w/Ace Commander and Crew Set
Item No: 25401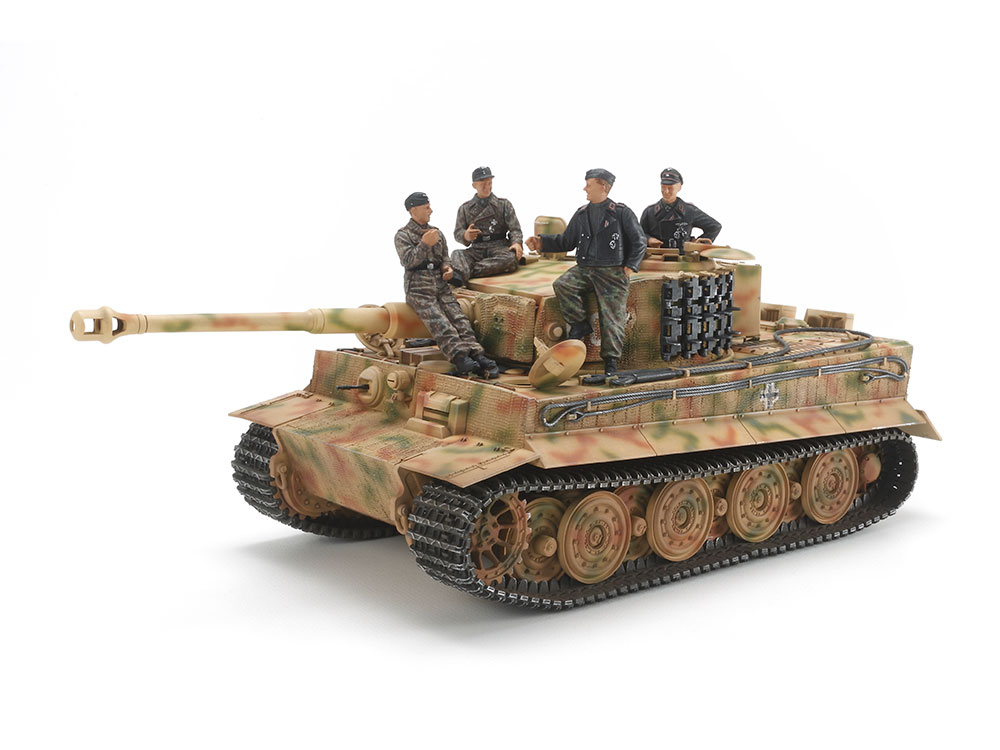 About the Model
★The Tiger I was an important facet in the German war machine, its offensive and defensive capabilities a major headache for the Allies. ★Late production Tiger Is were manufactured from January 1944, and saw action in Normandy and elsewhere. ★This kit recreates a late production Tiger I and 4 crew in relaxed pose. ★Decals are included for a number of different marking schemes, including one of a Tiger led by the famous commander Wittman.
1/35 Military Miniature Series No.362
French Main Battle Tank Leclerc Series 2
Item No: 35362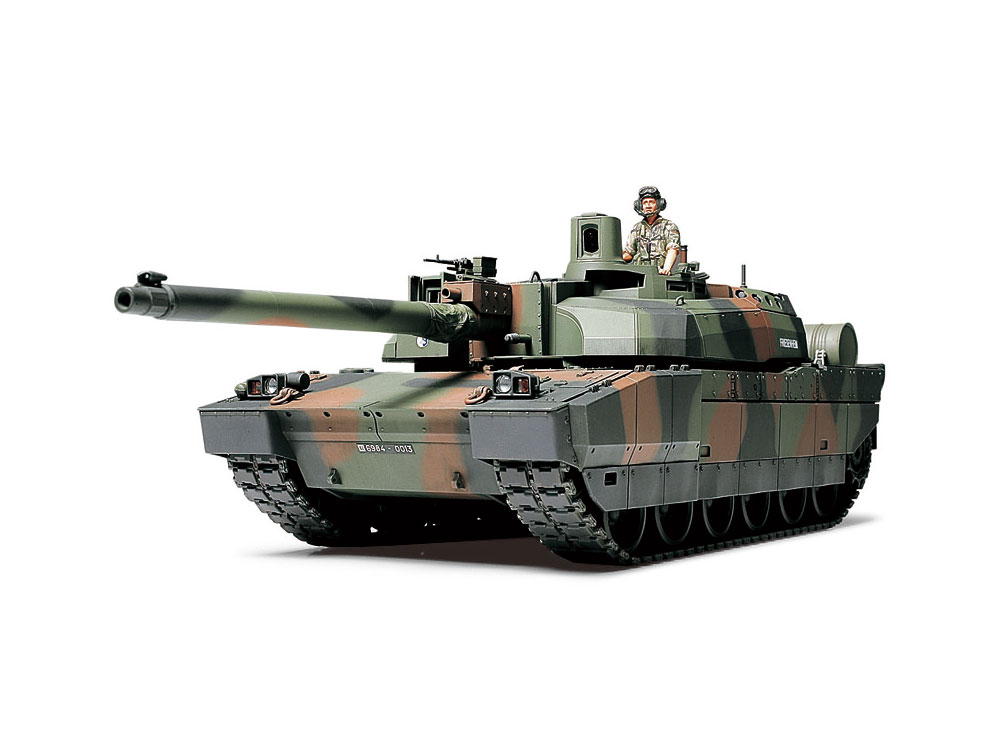 ★The Leclerc Series 2 makes an updated return to the 1/35 Military Miniature Series! ★Features molded plastic road wheels in place of the previous iteration's die-cast ones, for a sharp finish and fuss-free assembly.
1/48 Military Miniature Series No.95
U.S. Medium Tank M4A3E8 Sherman "Easy Eight"
Item No: 32595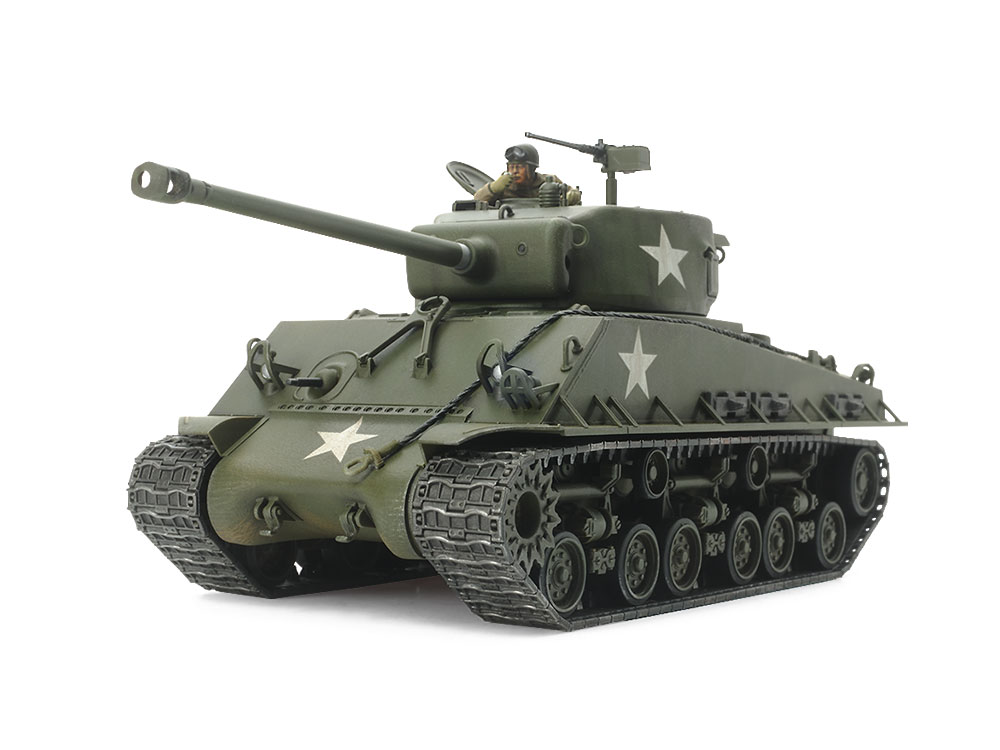 ★The M4A3E8 Sherman "Easy Eight" makes a welcome entry into the 1/48 Military Miniature series! ★Realistic depictions of HVSS, engine grilles, deflector and more. ★Assembly type T66 tracks feature 1-piece straight sections. ★With commander torso figure and 2 European theater marking options.