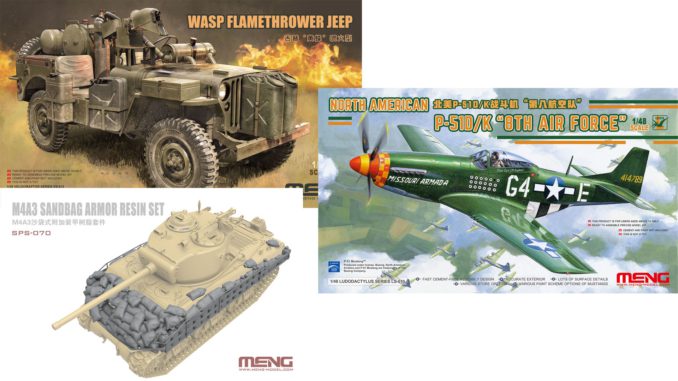 1/48 North American P-51D/K "8th Air Force" MENG LS-010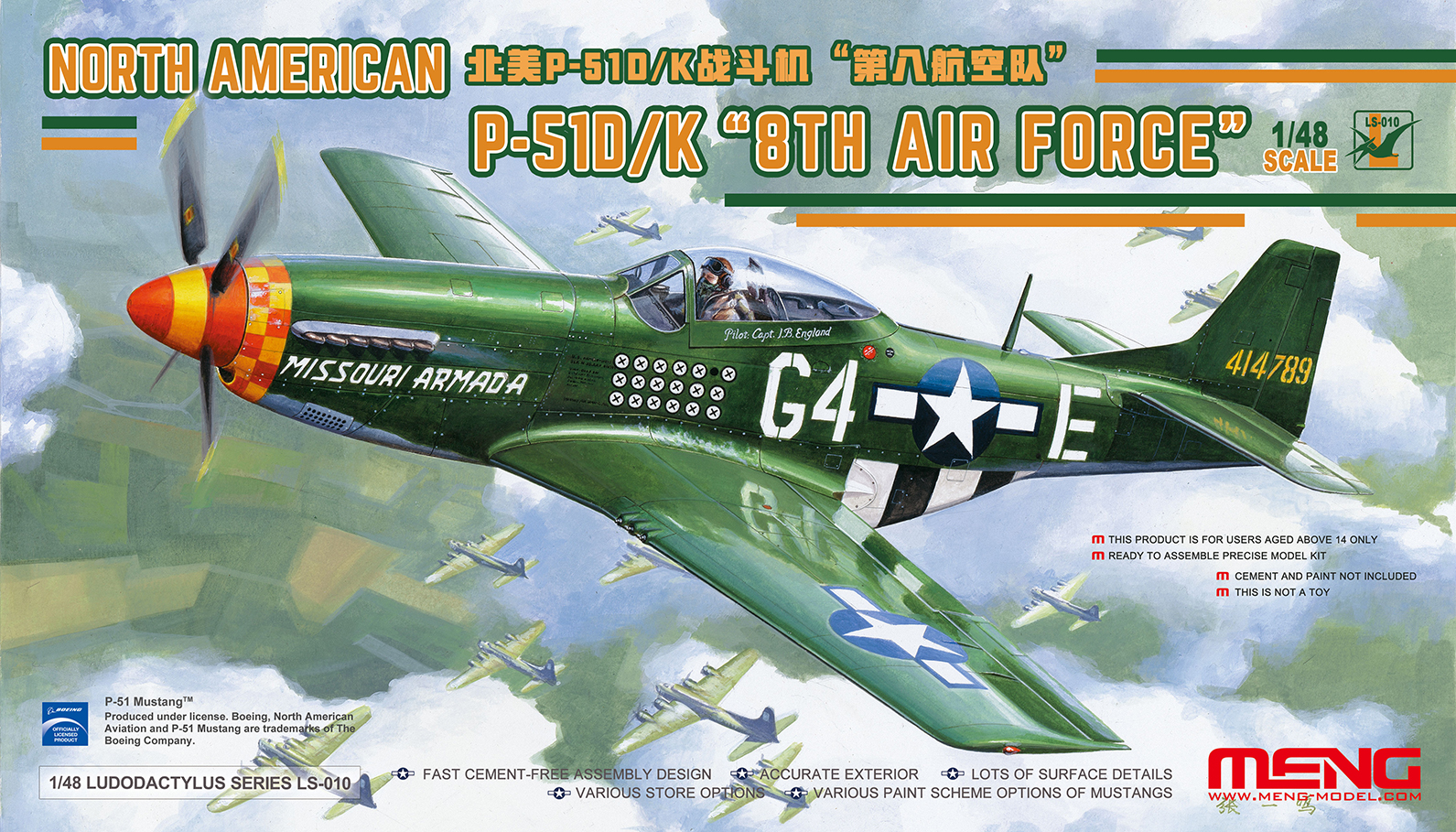 The P-51D was the most important Mustang variant. It had improved fuel capacity and could provide the pilot with better visibility. It's the most produced Mustang. The U.S. Eighth Army Air Force, also known as the Mighty Eighth, was deployed in Northwest Europe during WWII to carry out strategic bombing of Germany. Composed of heavy bomber units and fighter units, it's one of the most powerful Air Force units of the U.S. Army. The fighters provided escort of heavy bombers and swept German airfields. There were many fighter aces in the Eighth Air Forces. Many of them flied Mustangs during the war.
The latest MENG LS-010 North American P-51D/K "8th Air Force" model kit provides two paint schemes of the Eighth Air Force aces. The finished model is 205mm long and has a wingspan of 236mm. This kit also has features like fast cement-free assembly design, accurate exterior, lots of surface details and various store options.
1/35 M4A3 Sandbag Armor resin set for the tank kit Meng SPS-070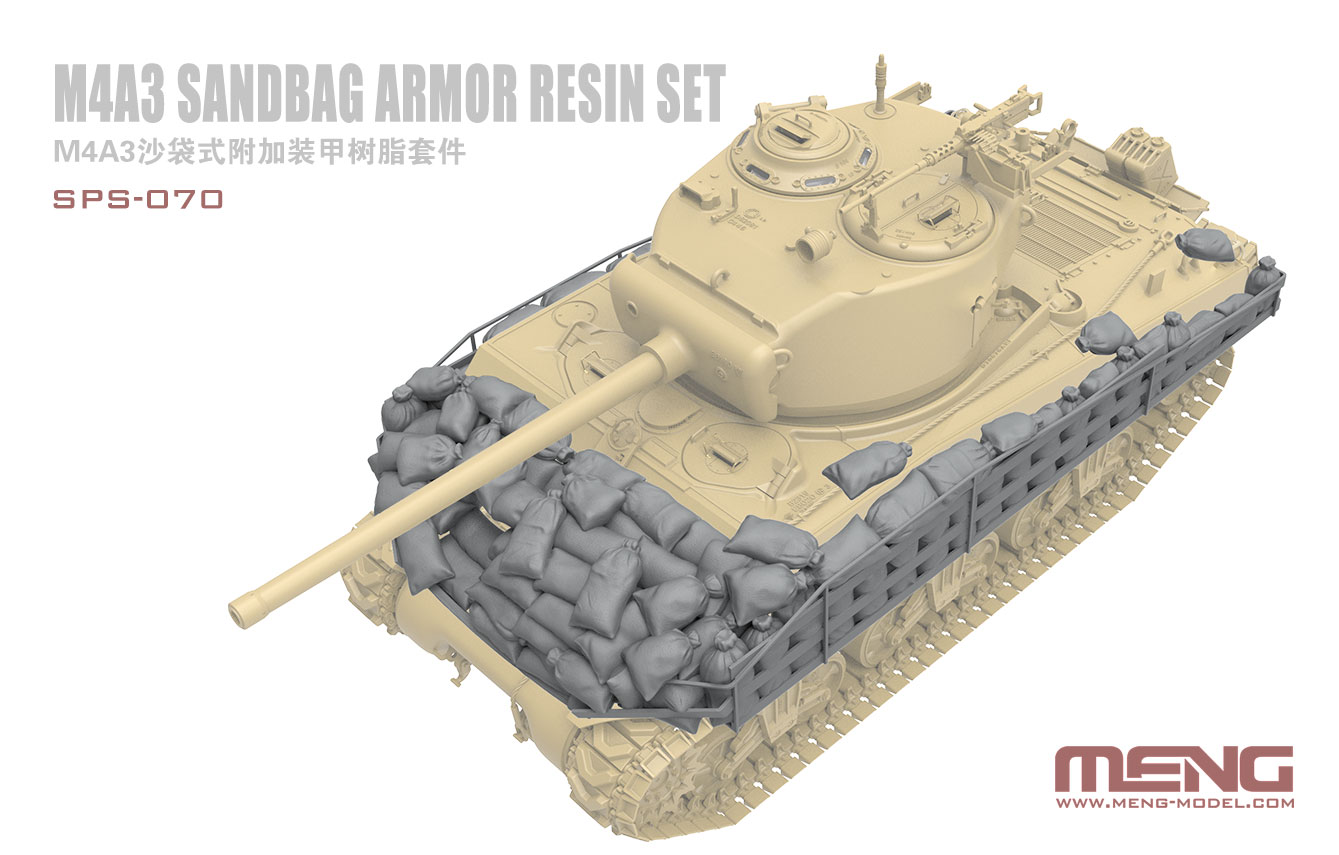 The German Army faced great anti-armor combat pressure during WWII. For the units that could not use AP shells, the Germans equipped them with various HEAT shells. The U.S. Army responded in a simple and direct way. They covered tanks with sandbags to detonate the HEAT rounds early so the tank armor wouldn't be penetrated. As the war went on, such temporary improvement practices became more and more popular. And it became iconic equipment of the U.S. M4 tanks.
Following the release of the brand-new M4 Sherman model kit, MENG now announce the SPS-070 M4A3 Sandbag Armor resin set for the tank kit. The sandbags are designed by digital sculpting technology. They feature realistic shapes and details. You can use this set to replicate a U.S. M4 tank with additional sandbag armor.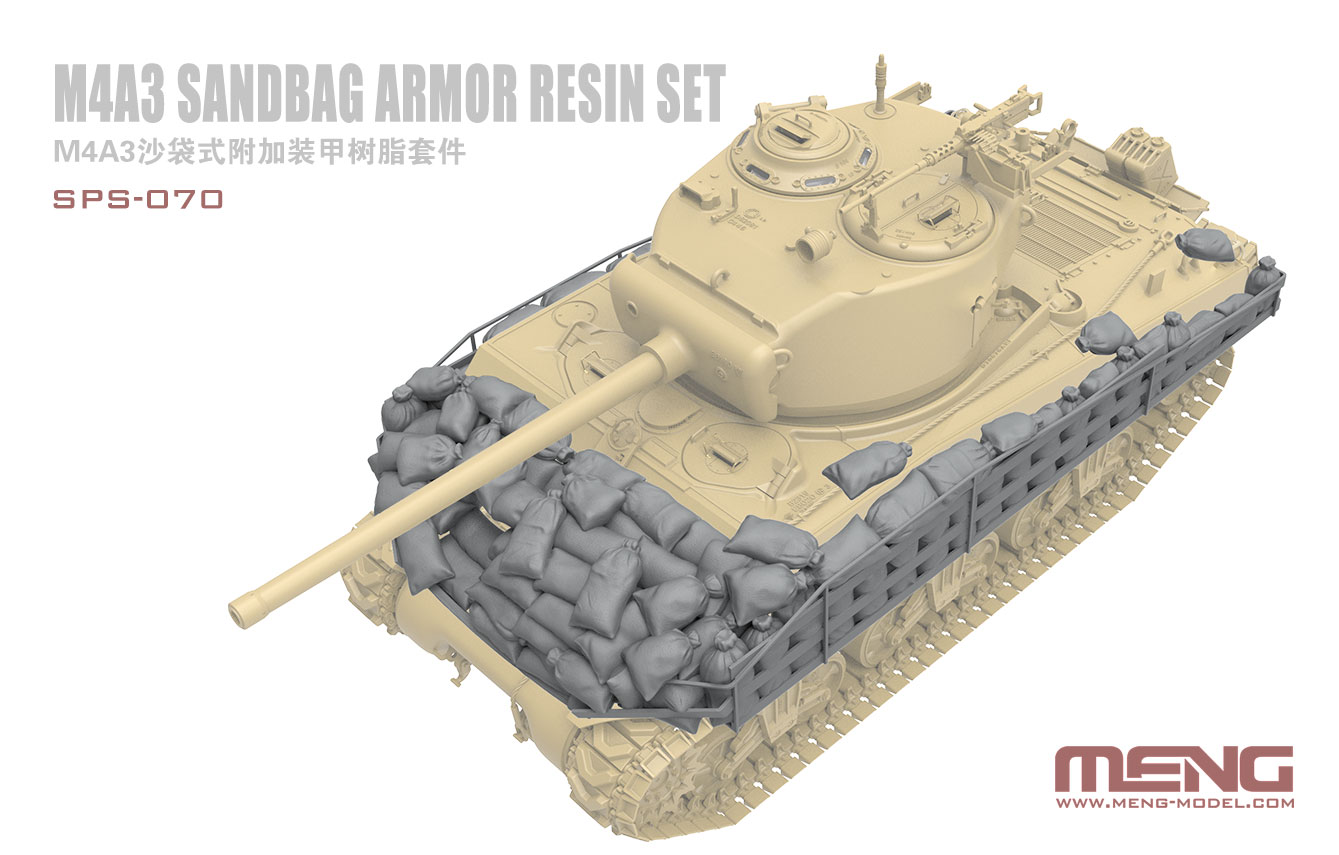 1/35 Wasp Flamethrower Jeep vehicle model kit (Willys MB) MENG VS-012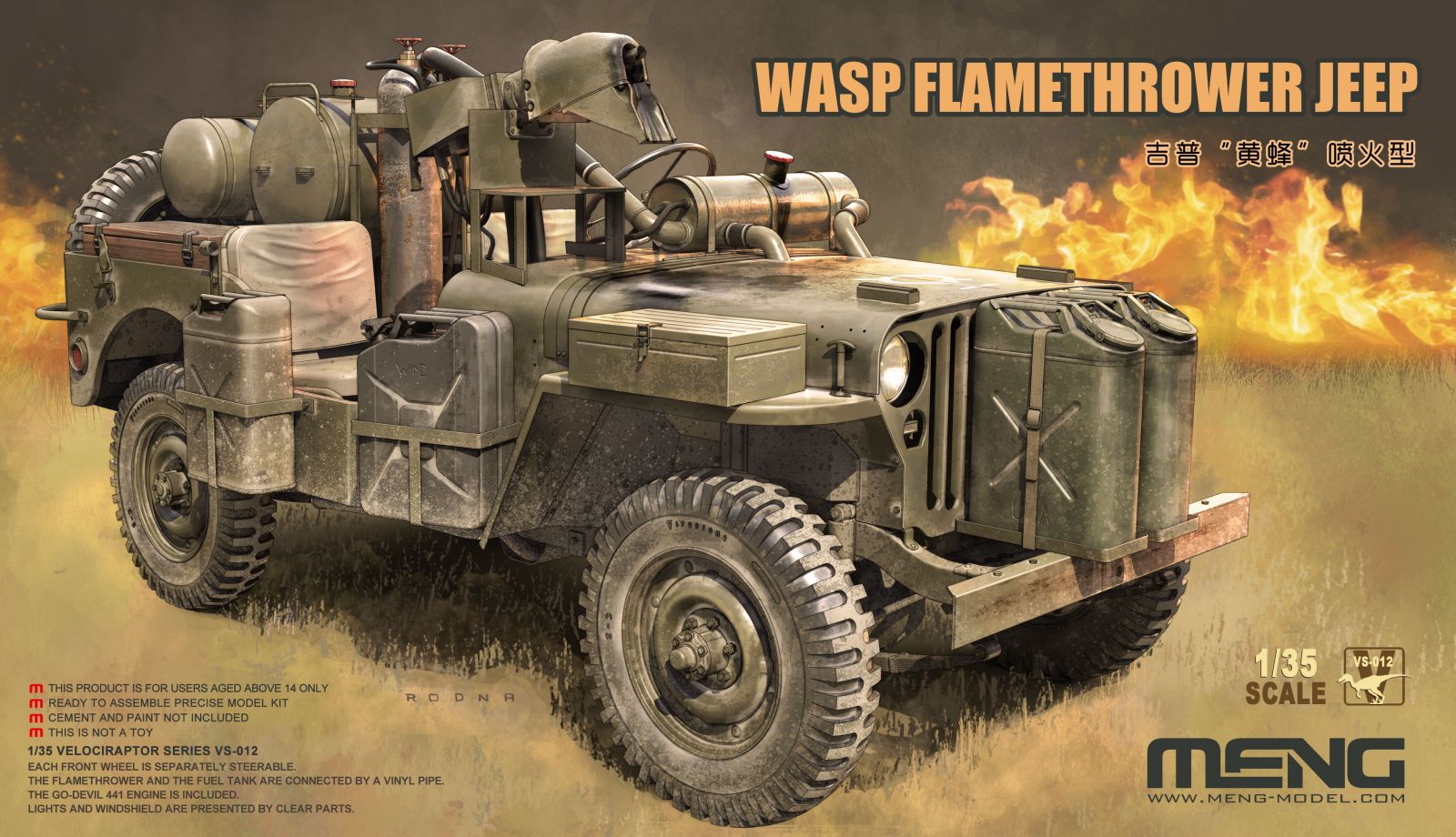 The Willys MB 1/4 ton 4×4 truck, commonly known as Jeep, is such a famous and important vehicle that you must have a large collection of it. But is your collection interesting enough? The British was especially good at special warfare during WWII. There was a British unit called Popski's Private Army. Their flexible and bold operations gained many victories. They modified their main vehicle Willys MB and carried out operations behind the German lines. Those modified Willy MBs were like weapon shops with various guns. The soldiers even tried to fit the Wasp flamethrower which was used in armored vehicle on the Willys MB to kill enemy with blazing flames.
This latest MENG VS-012 Wasp Flamethrower Jeep vehicle model kit is a replica of this fierce Willys MB. The finished model is 98.7mm long and 51.1mm wide. This kit includes engine interior, clear lights and windshield and soft vinyl pipe for the flamethrower fuel tank. This small but complete product will surely be an impressive one.